Barrel Works
From wine to furniture design. We work with selected barrique barrels from Swiss dealers and regional winegrowers. As soon as they've proved their worth in the refinement of wine, they come to our workshop for further processing. We normally prepare 225 L oak barrels.
Do you have a special request? Get in touch with us. We'll be happy to make you an obligation free offer.
You can also bring your own barrel. We'll be happy to refurbish it for you.
Contact
Romeo
Pure delight. Compactly fitted by hand in a 225 liter wine barrel, Romeo is the symbiosis of nature and technology. His active, humid and smart environment of oak and cedar gives his almost 200* cigars a cosy feeling of well-being.
Buy now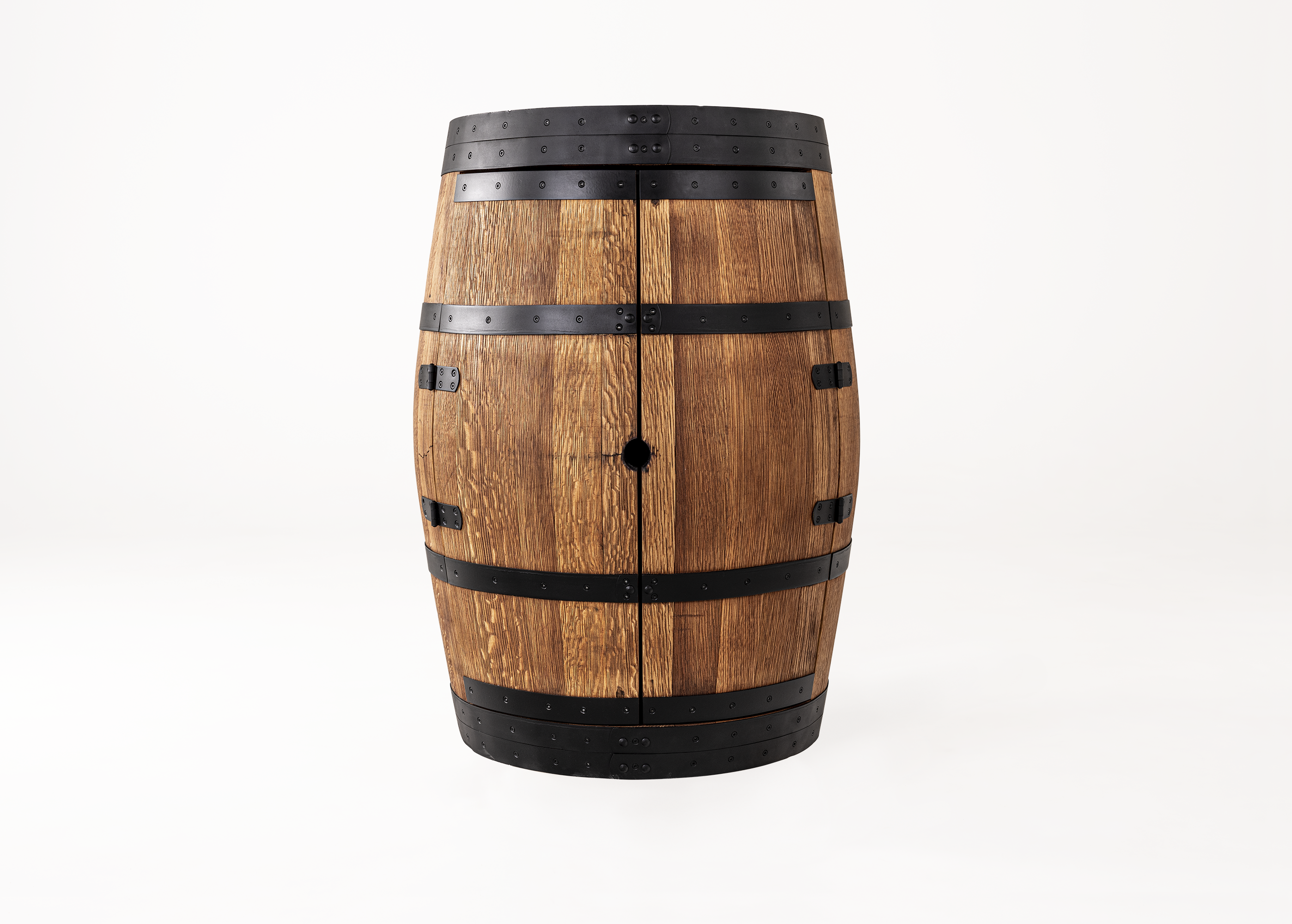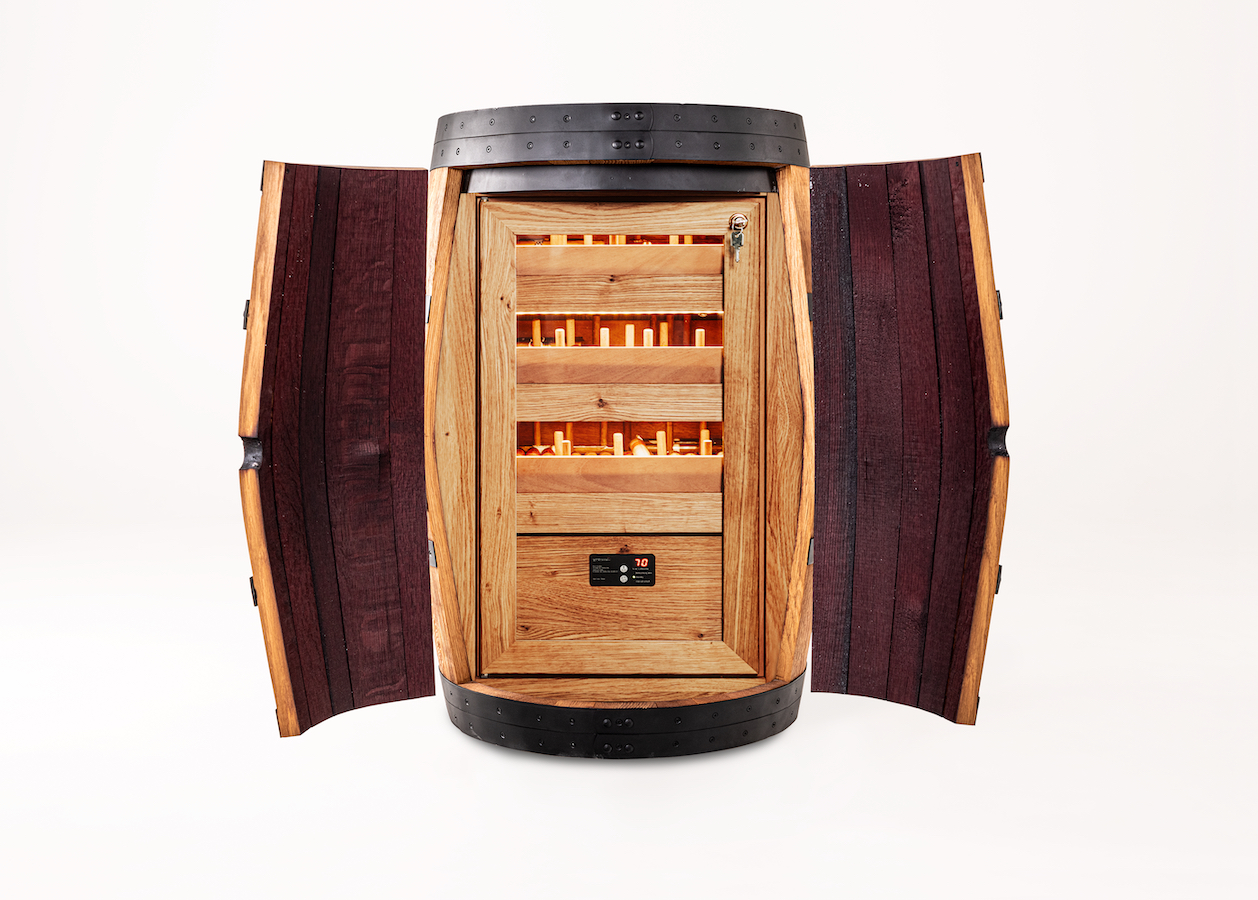 Martha
Down-to-earth fullness. As bulbous as Martha looks from the outside, as filigree she shines from the inside. With her curves, she makes full use of the space.
Buy now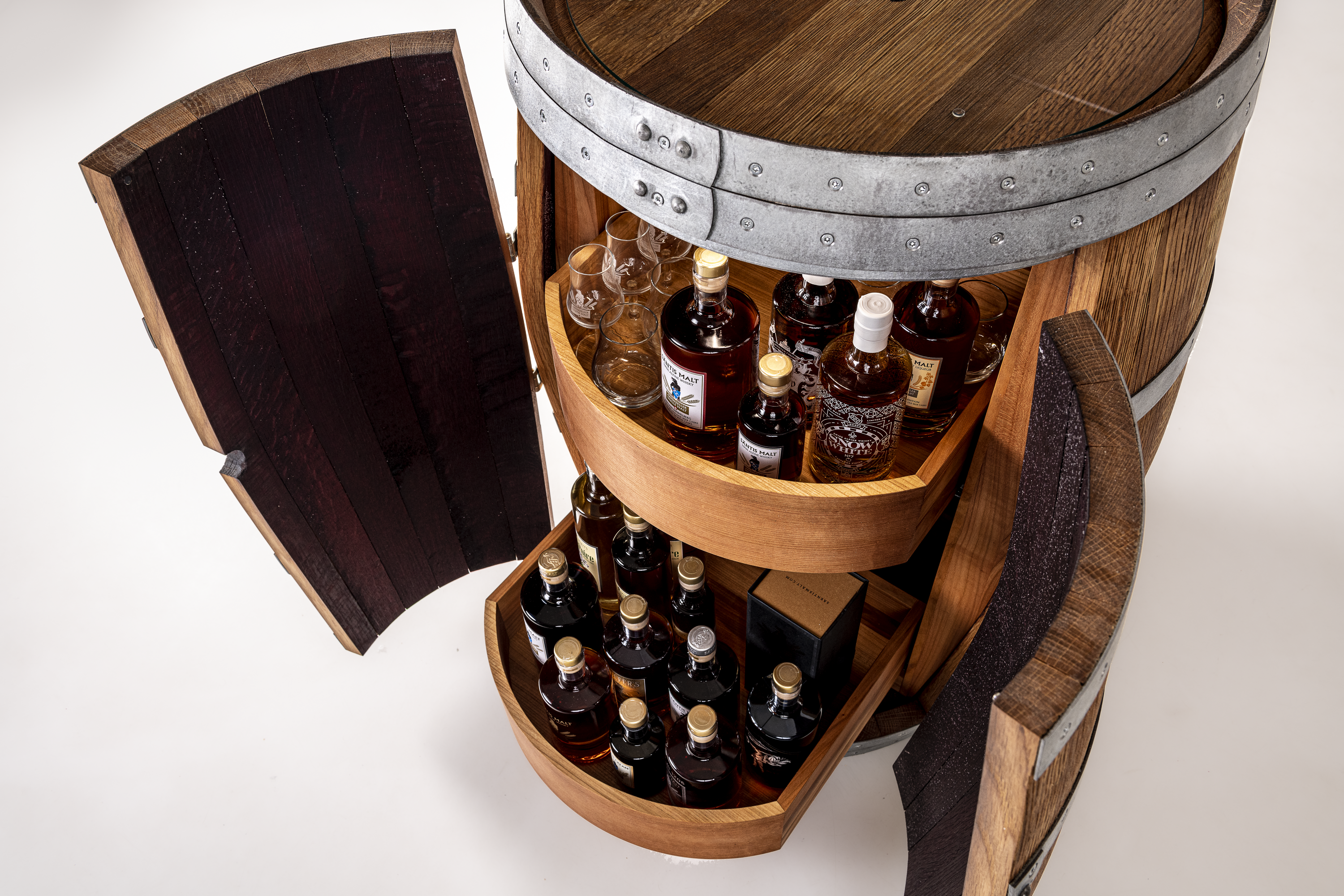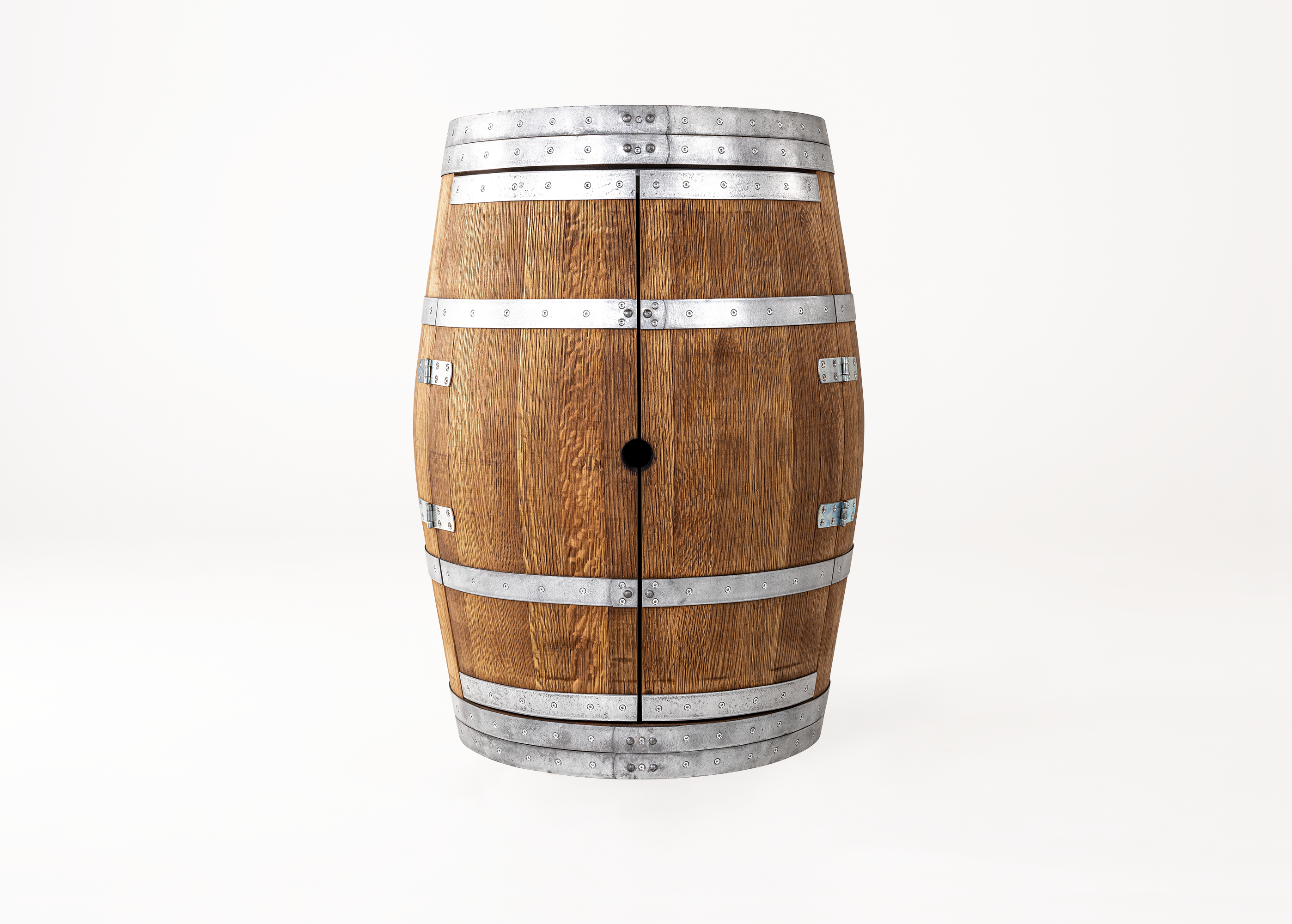 Winston
Perfect enjoyment. Winston is a true gem for all cigar lovers. Lined with oak wood and solid cedar and an active humidification system, he becomes a symbiosis of nature and technology. At the touch of a button he lights up to an exclusive humidor.
Buy now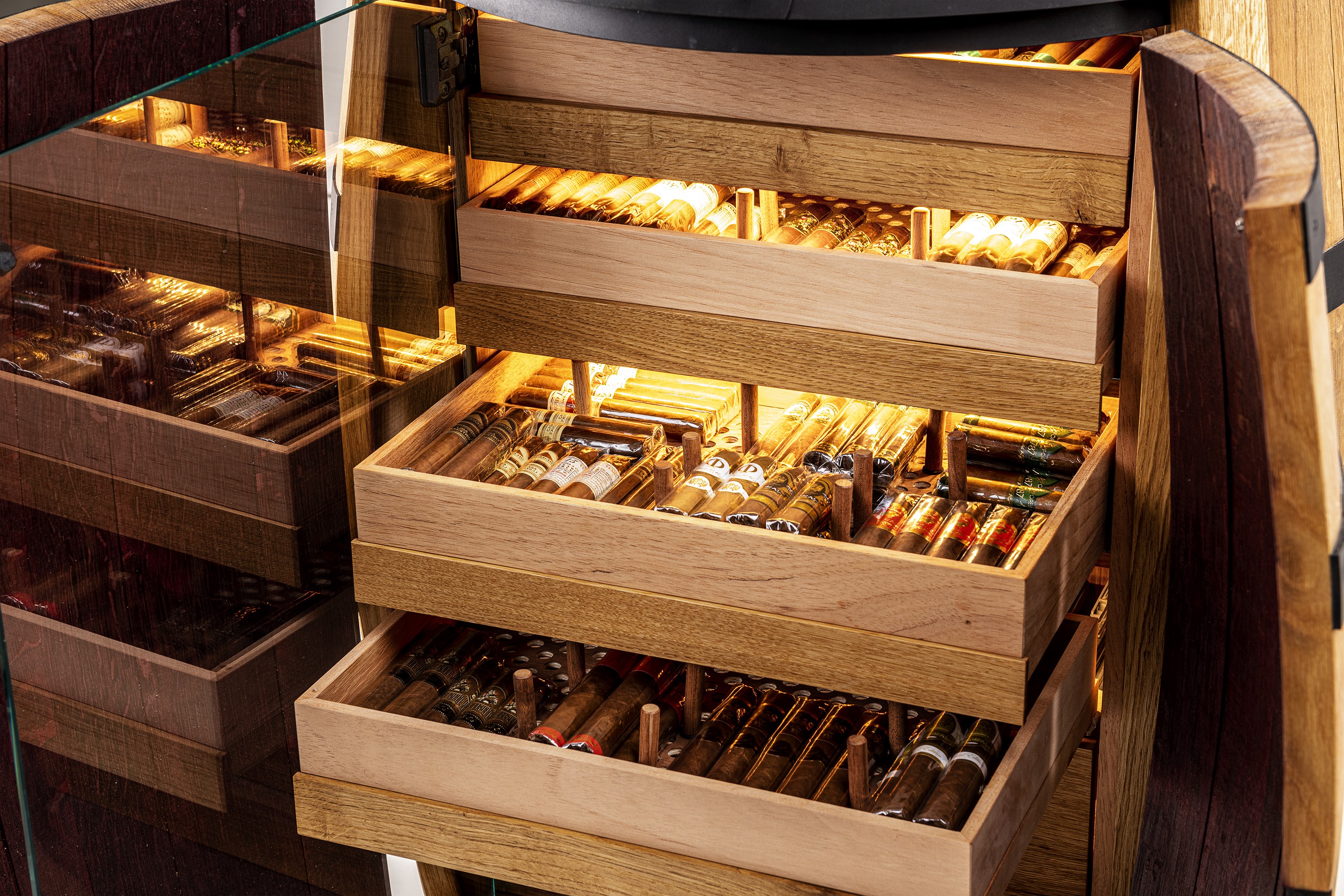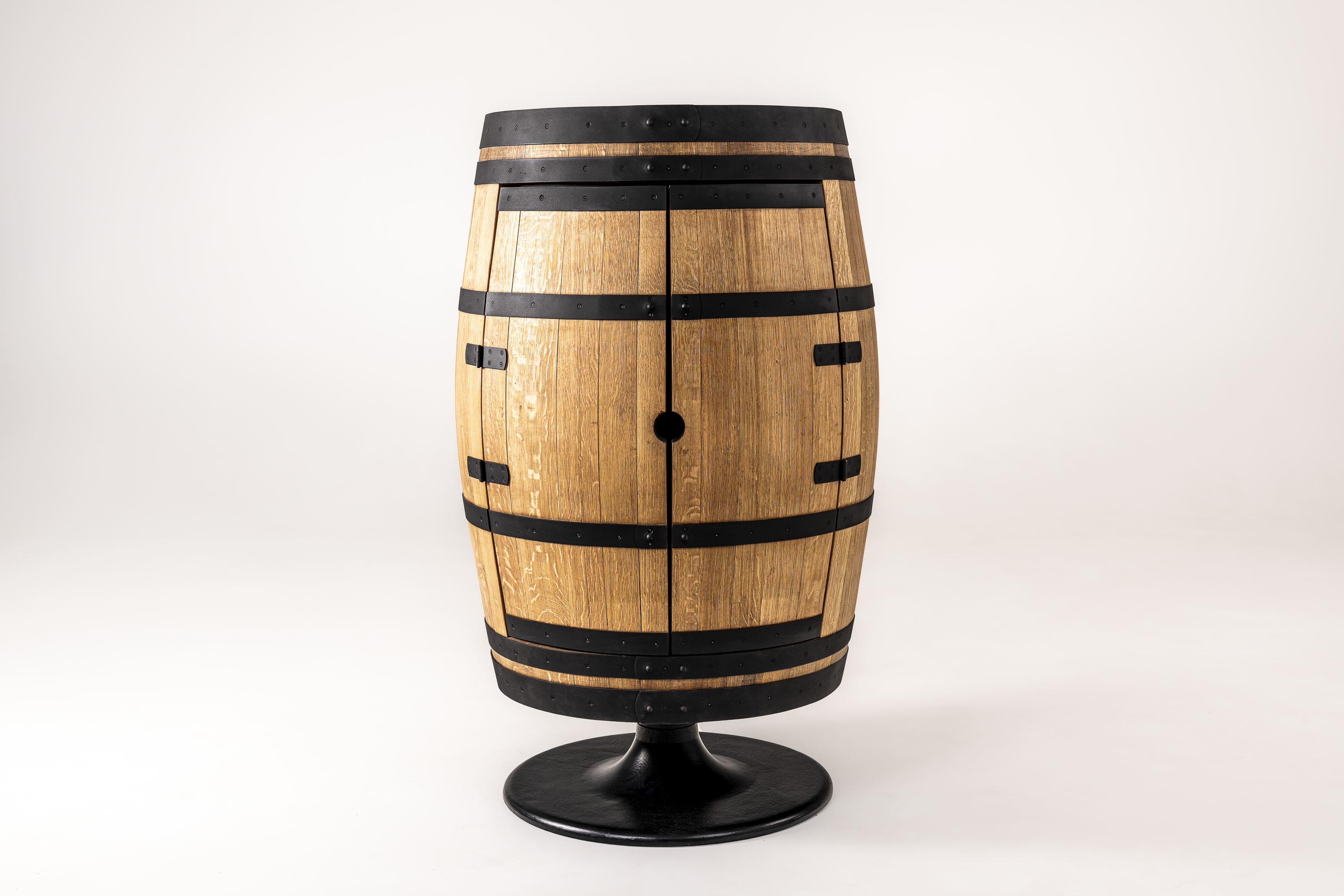 Heidi
Au naturel. From the winery directly into the living room. Almost untreated Heidi retains her natural beauty.
Buy now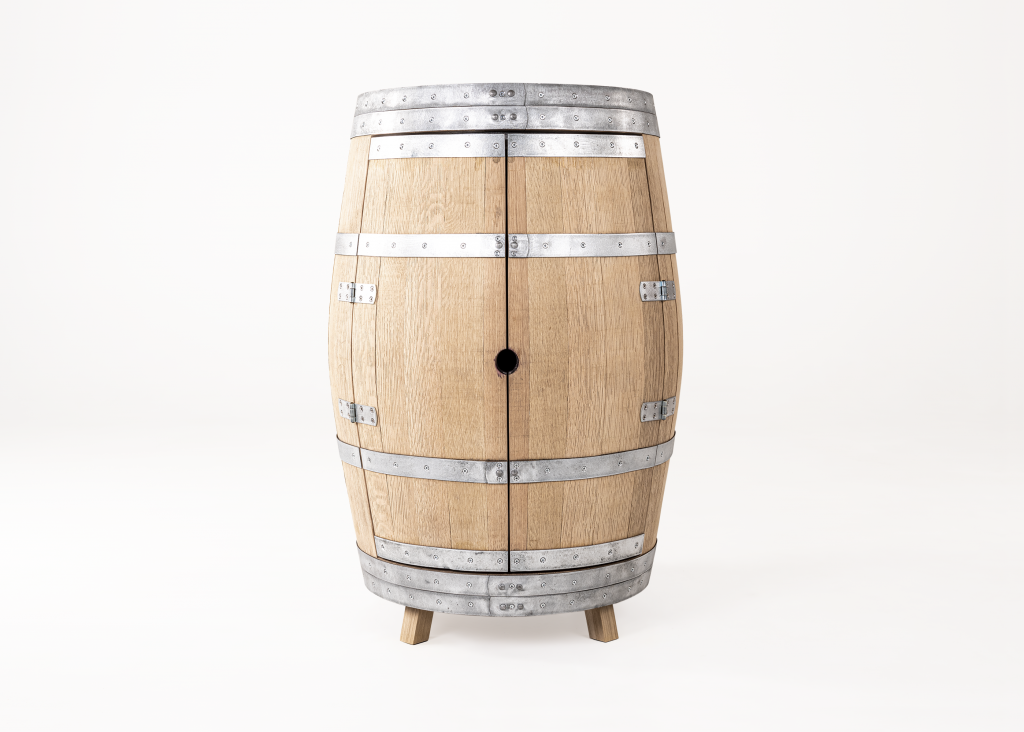 Karl
Perfect symmetry. Karl likes it straight and neat at the same time. He always keeps track of his 20 systematically arranged bottles.
Buy now