"
In our opinion, old oak barrels have great potential for furniture design. Their shape and design radiate something venerable that should be preserved. For us, every barrel is full of possibilities and inspiration. 
It offers room for ever new creations and ideas.
Together with high-quality solid wood, the barrel becomes an innovative combination of classic craftsmanship and modern design. The results are works which we always develop in close collaboration with our customers.
"
Do you have any questions, suggestions or interest in our work?
Contact us – We are happy to help.
Bürgenstock Hotels & Resort
Our Winston barrel humidor is on display at the Oak Grill & Pool Patio restaurant through the summer months of 2021.
→ +41 (0)41 612 60 00
FM1Today
St. Gallen carpenter wins international design prize with used wine barrels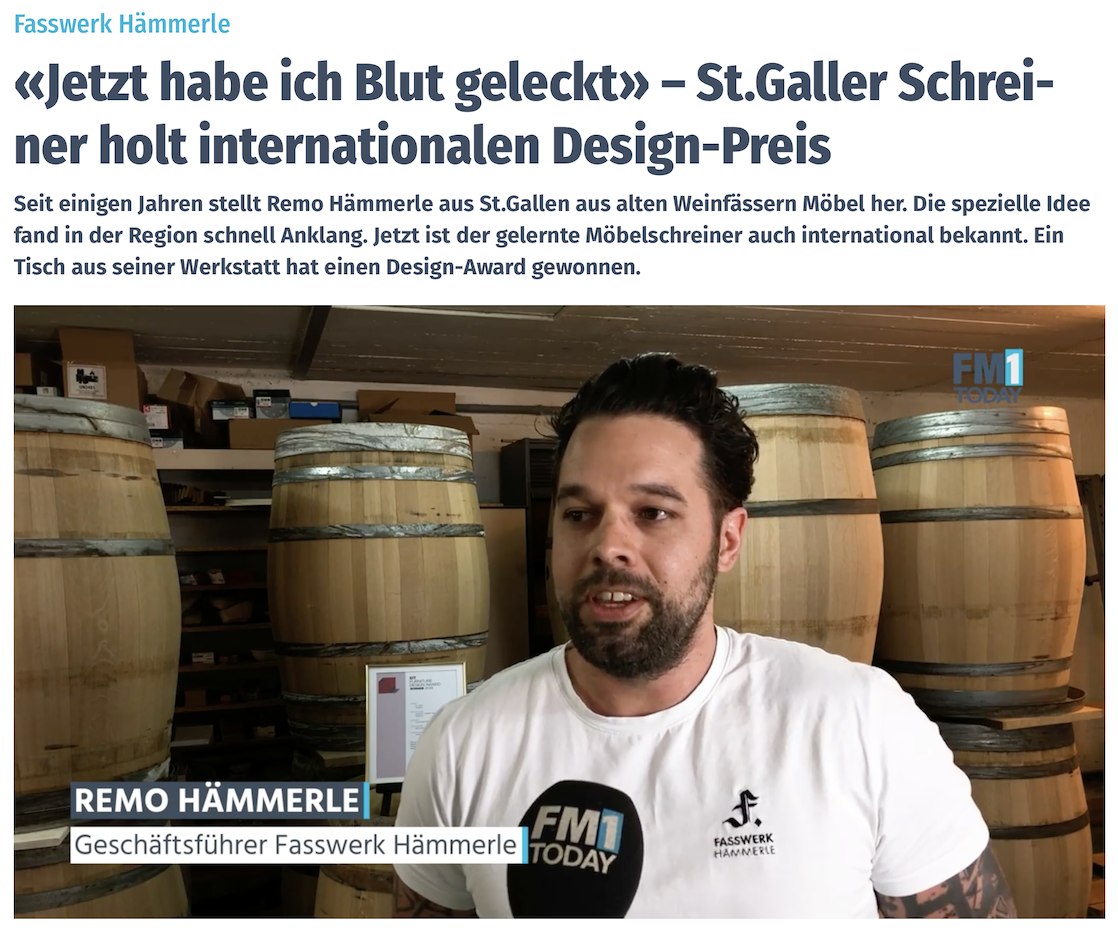 Die Ostschweiz
Fasswerk Hämmerle wins design prize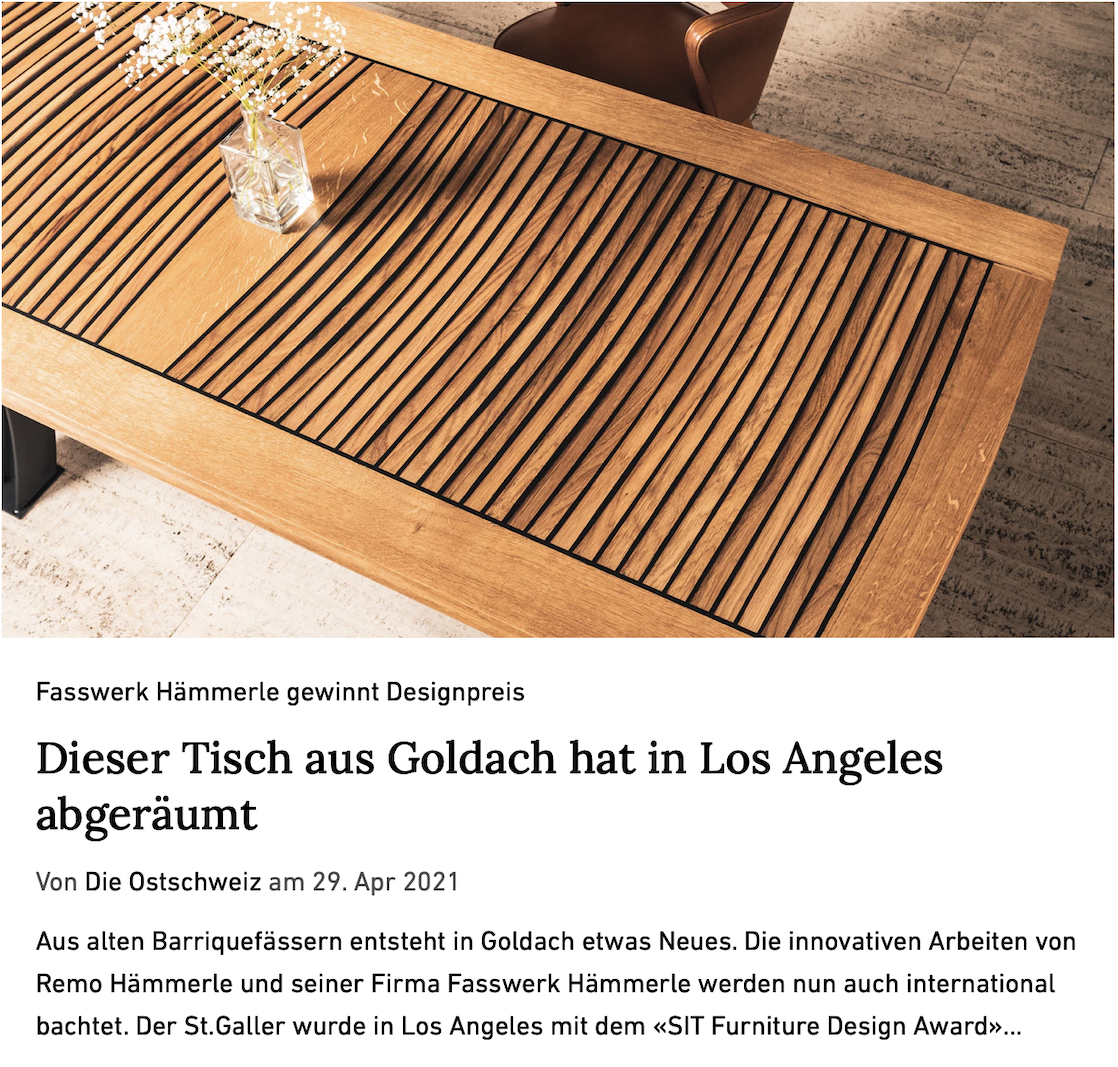 PRESTIGE Magazin
From wine to furniture design → Story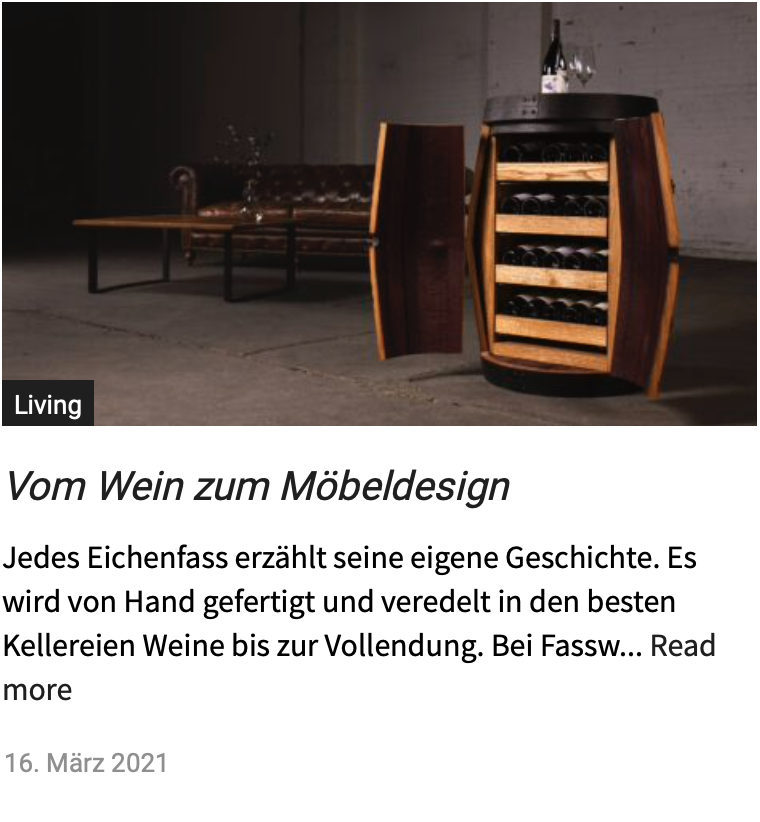 SIT Furniture Design Award™
Interview with Remo Hämmerle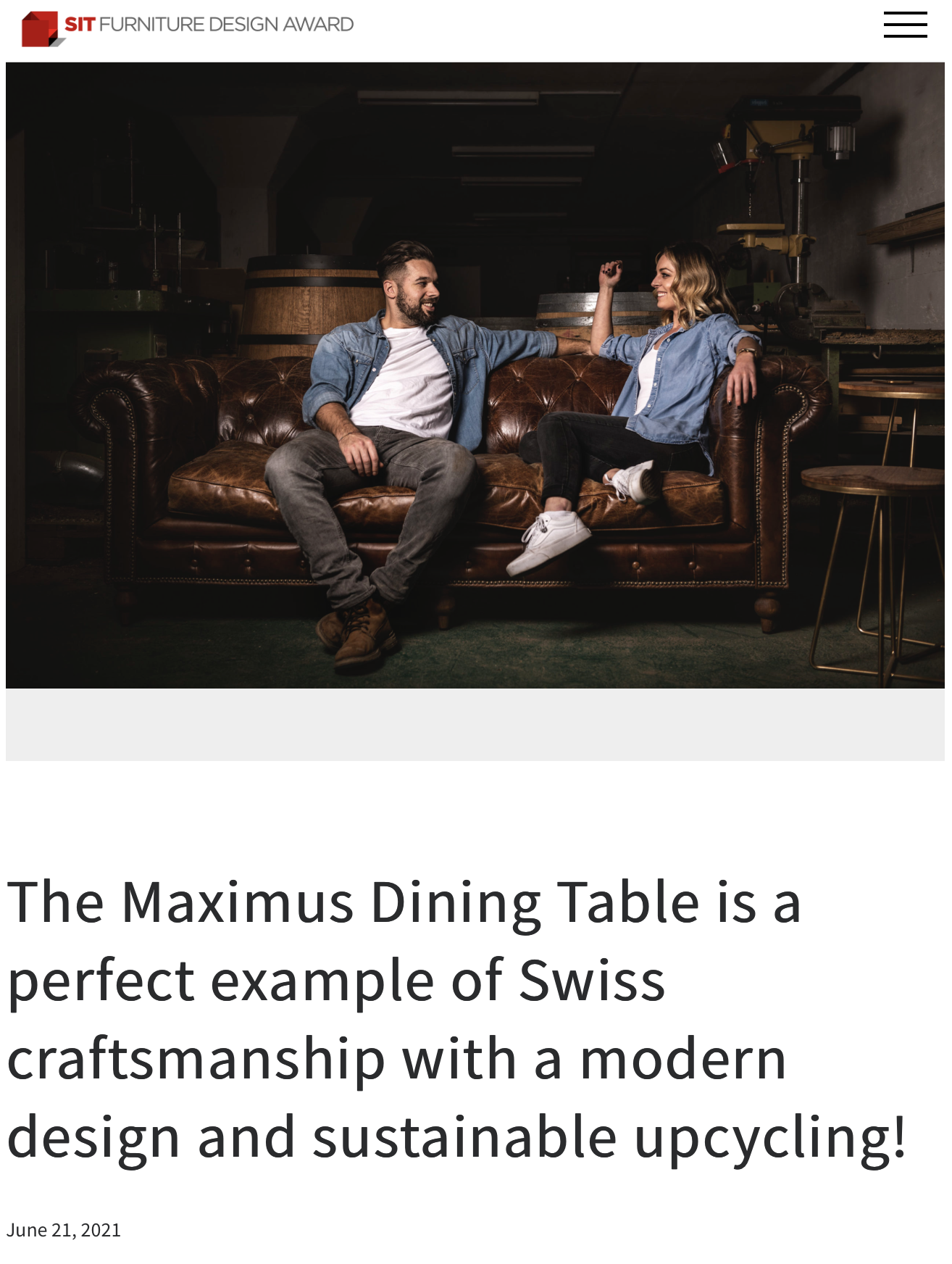 SCHREINER ZEITUNG
Parts of an old wine barrel is made into a dining table →  Story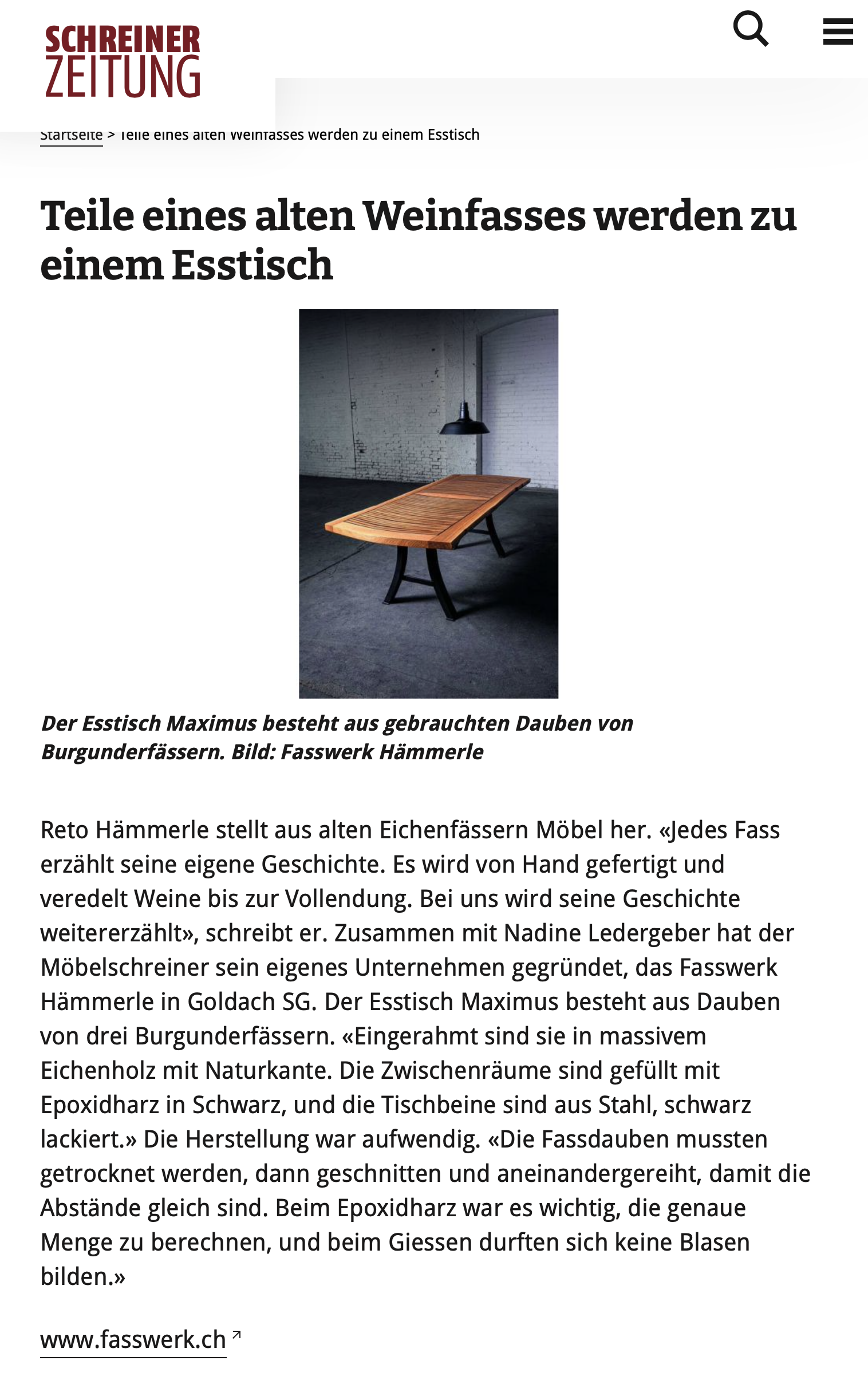 St. Galler Nachrichten
Fasswerk Hämmerle wins prize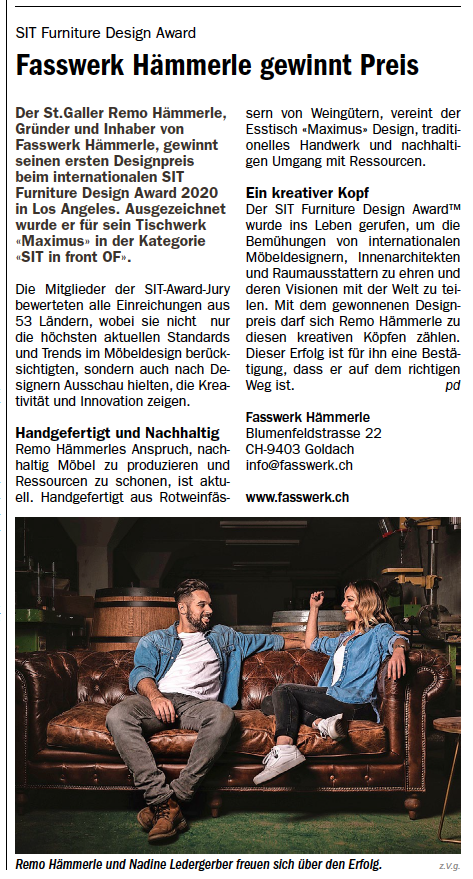 archithema
From wine to furniture design
Das Einfamilienhaus
New life for age-old barrique barrels